Ireland's National Memorial to the Fighting 69th and the Victims of September 11th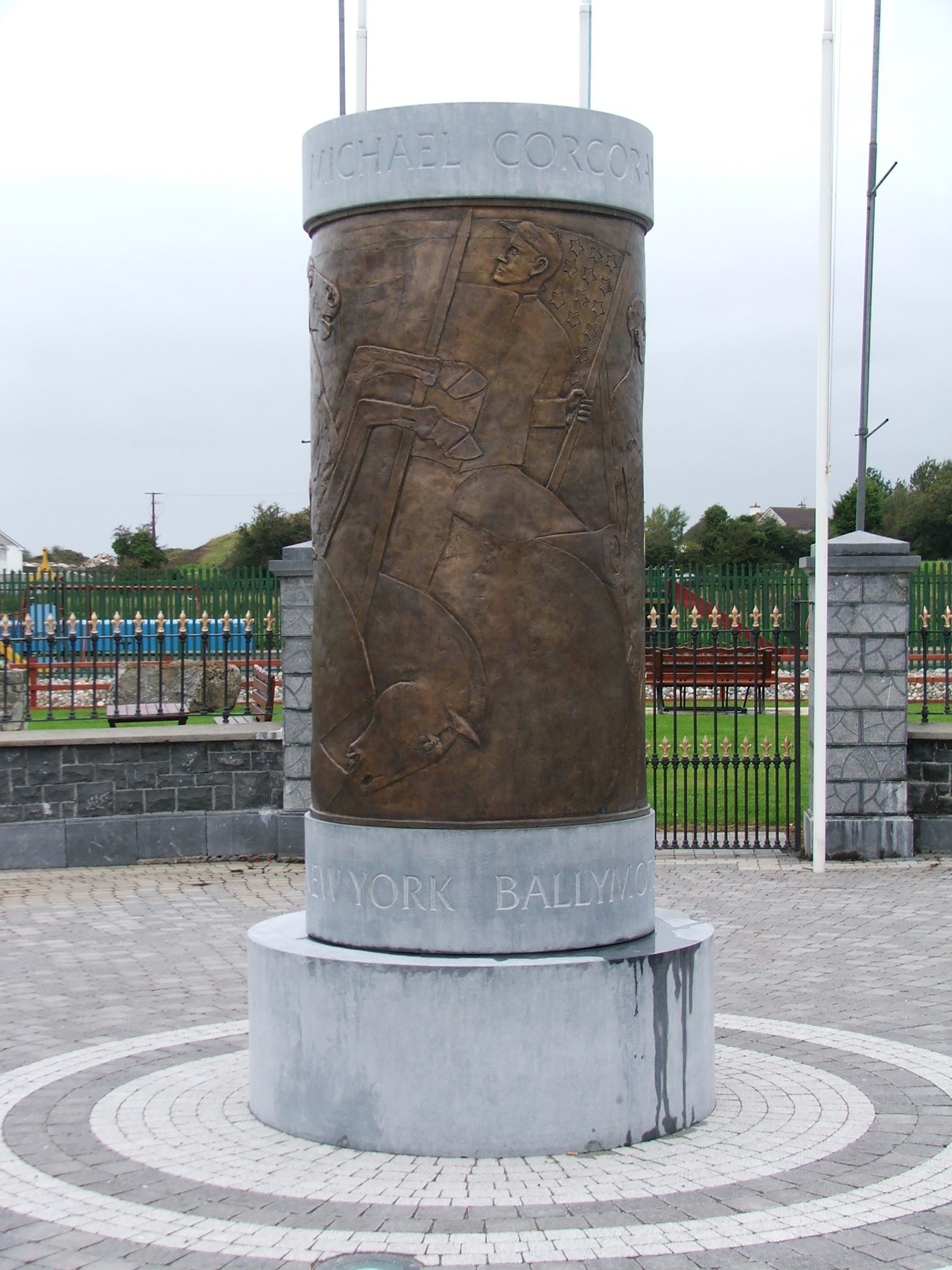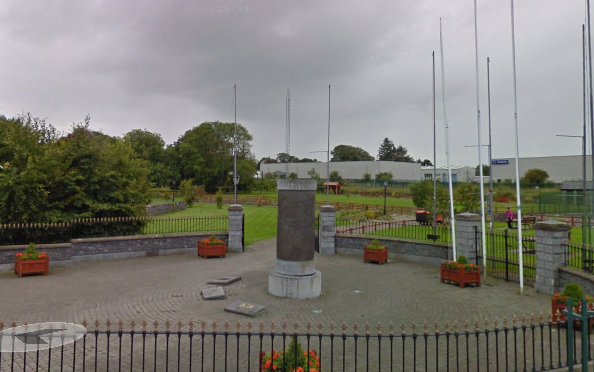 Location: Ballymote, County Sligo, Ireland
Dedication Date: August 22, 2006
Creator: Designed by Phillip Flanagn. Created by Commissioned by Ballymote Community Enterprise Ltd. and Sligo Benevolent Association of New York
Medium: Metal (WTC fragment, copper, steel), stone
Description: A copper cylinder and a steel fragment from the Twin Towers, dedicated to the Fighting 69th, a traditionally Irish heritage unit of the New York Army National Guard, and to the victims of 9/11. The Fighting 69th was one of the first military units to respond to the attack on the World Trade Center and it served in the Iraq war. The memorial features etchings of Brigadier General Michael Corcoran, one of the commanders of the Fighting 69th during the American Civil War, who was born in Ballymote, Ireland.
Text:
"Ireland's National Monument
to the Fighting 69th Regiment &
Brigadier General Michael Corcoran
Unveiled by
The Honourable Major Michael R. Bloomberg
New York City
22 August 2006
John Perry T.D
Chariman
Ballymote Community Enterprise Ltd.
Pat McGettrick
Sligo Benevolent Association
New York
Monument sculpted by Phillip Flanagan
Project managed by Ruairí Ó Cuív"
Latitude & Longitude: 54.0903611, -8.5201435