U.S. Embassy, Ontario, 9/11 Memorial Plaque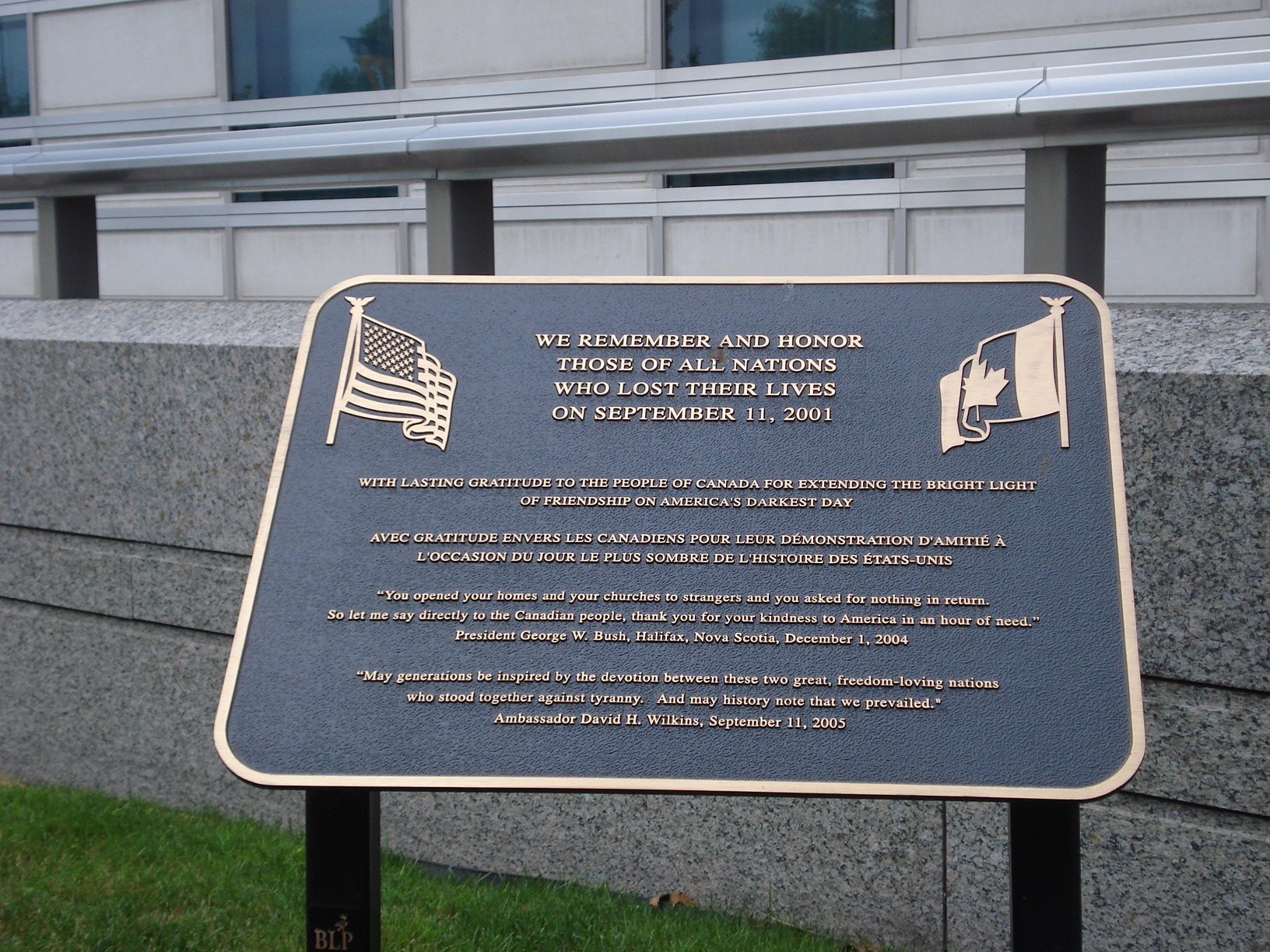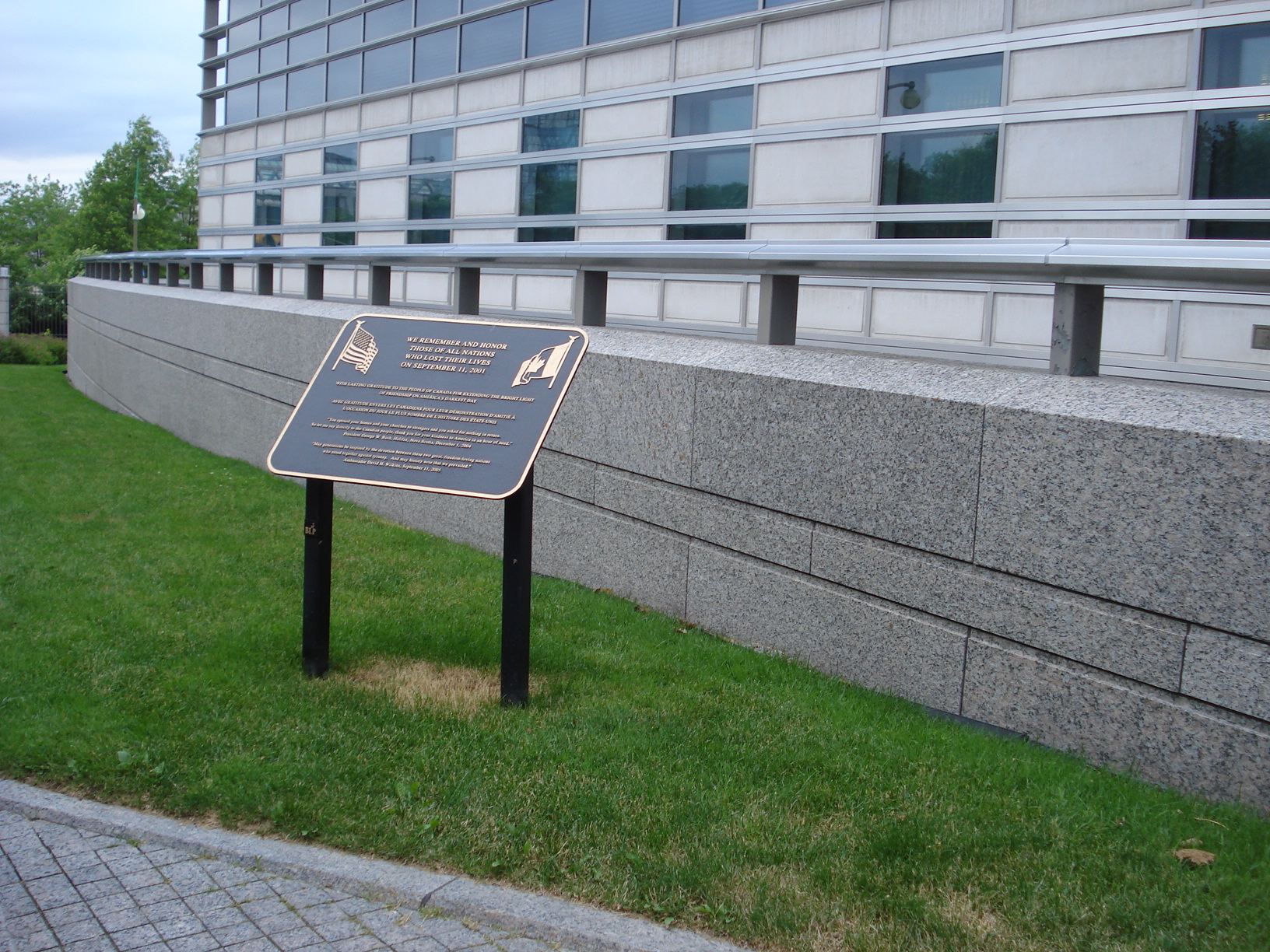 Location: Ottawa, Ontario, Canada
Dedication Date: September 11, 2005
Creator: Embassy of the United States of America in Ottawa
Medium: Metal
Text:
"WE REMEMBER AND HONOR THOSE OF ALL NATIONS WHO LOST THEIR LIVES ON SEPTEMBER 11, 2001
WITH LASTING GRATITUDE TO THE PEOPLE OF CANADA FOR EXTENDING THE BRIGHT LIGHT OF FRIENDSHIP ON AMERICA'S DARKEST DAY
AVEC GRATITUDE ENVERS LES CANADIENS POUR LEUR DÉMONSTRATION D'AMITIÉ À L'OCCASION DU JOUR LE PLUS SOMBRE DE L'HISTOIRE DES ETAIS-UNIS
"You opened your homes and your churches to strangers and you asked nothing in return.
So let me say directly to the Canadian people, thank you for your kindness to America in an hour of need."
President George W. Bush, Halifax, Nova Scotia, December 1, 2004
"May generations be inspired by the devotion between these two great, freedom-loving nations who stood together against tyranny. And may history note that we prevailed."
Ambassador David H. Wilkins, September 11, 2005"
Latitude & Longitude: 45.428017, -75.695817